Opened in 1953, Eden Elementary enrolls about 250 students in 4K to 5th grades, including Early Childhood, with two sections in most grade levels. Our school is located in the Village of Eden on the outskirts of the scenic Kettle Moraine State Forest. Students come from the Village of Eden and Towns of Byron, Eden, Osceola, Mitchell, Empire, Forest and Greenbush. Our rural quality of life is a short commute from job centers in the Cities of West Bend, Oshkosh and even Milwaukee.
Our school's dedicated staff focus on core academic subjects while enriching students in Music, Art, Library Media, and Physical Education. With our Reading Specialist, Reading Interventionist, and Advanced Learners Coordintor, we strive to meet the needs of each individual student.
We appreciate our PTO who organize fundraisers and family events including a dance, movie nights, Career/Opportunity Day, Come Dine With Us, and so much more. Our high parent involvement is one of the many strengths of our school. Recently, a new playground was added to our grounds with the help of the PTO and many other contributors from the community.
We pride ourselves on small class sizes, building positive relationships with all students and families, and offering a more personalized educational experience. Please call anytime for a tour or to find out more about our amazing school. 920-477-3291.
It is both an honor and a pleasure to be the principal here at Eden Elementary School. I am beginning my 21st year in education this year and look forward to building strong classrooms, strong community partnerships, and a strong school culture. Before I came to Eden I was the K-12 Gifted and Talented Coordinator/Instructional Coach for the Random Lake School District. I live in Cedarburg with my husband, Jay, and two children, Carter and Callee. I love to spend time with my family, travel, read, go walking/hiking with my two dogs, and golf.
Our goal here at Eden Elementary is to provide a strong, educational foundation for all children by promoting excitement for learning through challenging experiences in a safe, flexible, and positive environment. Our school has a highly qualified staff that believes strongly in the power of professional learning communities and using data to meet the needs of all learners. Teachers meet on a regular basis to examine academic and behavioral data to create flexible groups and learning opportunities for all students.
You will hear me talk quite a bit about having a growth mindset this year with students and teachers. In a growth mindset, people believe their most basic abilities can be developed through hard work, dedication, and grit-- brains and talent are just the starting point. This view creates a love of learning and resilience that is essential for great accomplishment. This idea was discovered by world-renowned Standford University psychologist, Carol Dweck, in decades of research on achievement and success. Check out this Ted Talk by Angela Duckworth on Grit-- it is a must watch ( only 6 min.) for everyone!
https://www.ted.com/talks/angela_lee_duckworth_grit_the_power_of_passion_and_perseverance
Each student at Eden Elementary School has something beautiful to bring to the world-- something no one else can offer. I look forward to watching these students learn and grow throughout the year. Please do not hesitate to contact me if you have questions and/or concerns-- my door is always open.
Thank you for your interest and support of Eden Elementary School!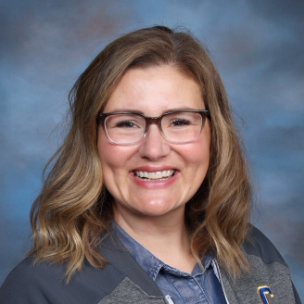 Jenni Tamblingson
Eden Elementary Principal
(920) 477-3291
jtamblingson@csd.k12.wi.us